Would you like to discover how a molecular oncology lab is organized? What if you could talk with scientists directly involved in the study of molecular mechanisms underlying cancer formation and development?
Take part to one of the three Open Days devoted to high school students, teachers and curious citizens!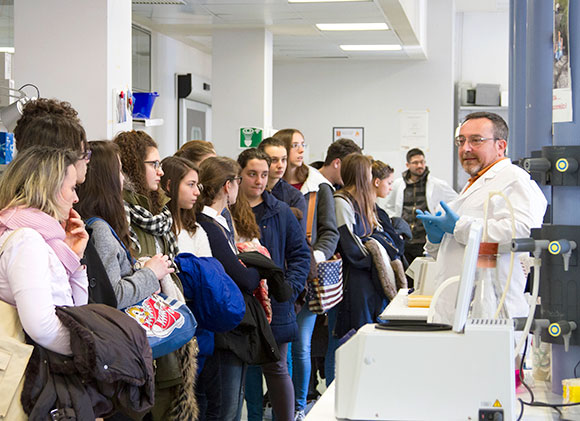 Open Days
An all-round experience to discover how an international research centre works, which are the more promising areas of cancer research and which are the cutting-edge technologies used by scientists. Since the great success of the last year edition, also this time we will have the possibility to visit IFOM labs and technological developmental units where specific research and technological projects are achieved.
Moreover, for the first time, one Open Day will be entirely dedicated to international students and to Italian students interested into attending the lab visits in English.
When
Thursday, 14th of February 2019
Thursday 21st of February 2019
Friday 22nd of February 2019
Where
IFOM - Via Adamello, 16 - 20139 Milan - Italy